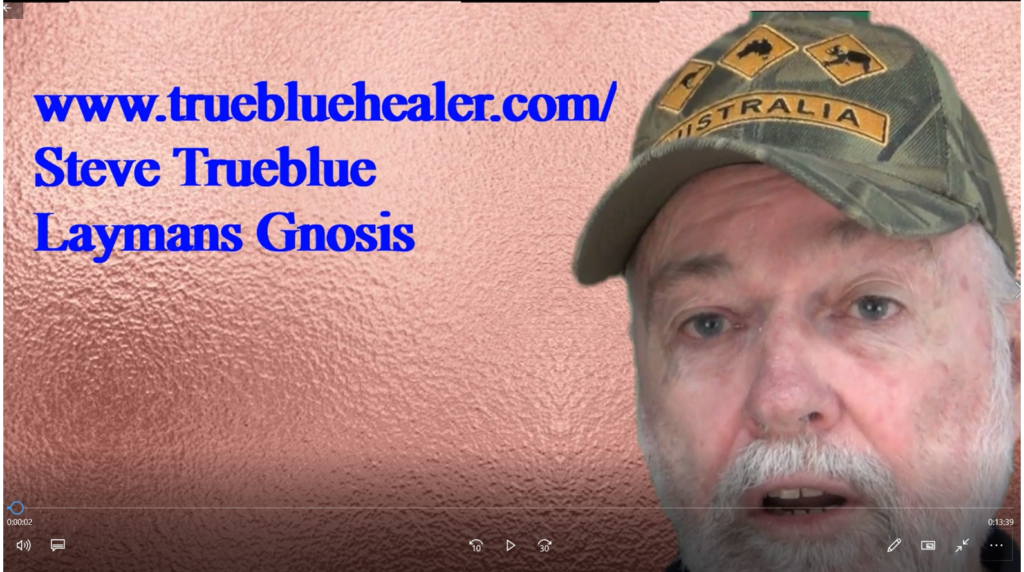 Good morning, everybody. Today is Monday, July 2022. I know you probably didn't think you were going to see me again today because I already pre recorded a video for this morning I did last Thursday. But I heard one of the most powerful words that I have heard thus far. All of them have been powerful, but this one is to a different level. I am traveling home tomorrow, and I didn't want to wait to prerecord this. I wanted to get it out to you right away.
It is called One Government will Fall and Another one will Replace Them. I heard this word, July 23, just a couple of days ago. I will warn you, when I heard it, I cried. And every time I read it, I cried.
This one is imperative for all of us to really get down in our hearts that we are his chosen people. We are the remnant of this very day and this very hour. And God has chosen us to rise above everything that has been attacking each and every one of us all of our lives, especially in these last couple of years. There is nothing impossible for our God. And as I read this word, you can hear the compassion of our Father and what we're going to experience for the next couple of months and what he is going to do before the end of the year. Again, that's what it's called. One Government will fall and another one will replace them.
For I the Lord this day, I'm telling my children to start taking authority over every situation in your lives. So taking authority over the situations in your cities. So taking authority over the situations in your nations. Lord, how do we do that? Some of you may be asking. My children. I have given you my name. I've given you my written word. I have given you the armor you needed for this battle and every battle. Get in my presence and I will let you know who you are with me. You are not alone. You are not abandoned. You are not weak. You are not without. Know I have left you with everything you need to defeat your enemy. Anyone he chooses to use, they're all losers. And they will go down as losers for all eternity. You think it was harsh what I did against Pharaoh and all of his men regarding the Red Sea? What I'm about to do to these world leaders is much bigger than that. Oh, yes. When I am done, everyone will know that I am still the Most High God. And there will be no denying that. Oh, yes, Satan will lie and deceive people, but their blinders are removed, so they will be able to choose what report they believe. My children, things are changing. Things will continue to intensify. Things will occur that will bring shock to most of this world. Interruption is about to take place. But the world has never seen quite like this before. Staggering information is about to be released that will cause an uproar in this nation O United States. One government will fall. Another one is coming to replace them. The government that I have chosen for such a time as this is coming like a freight train to destroy the power of a fake and fraudulent government, says the Lord of Hosts. Chaos will consume some people with fear because of what is going on in this world. A civil war. It will appear like and try to break out, but it will come to nothing, because their power is nothing. For I am the great. I AM, and there is none like me and your enemies. Plans are coming down now, so keep on shouting them down. My children. It's working. And it will start to speed up in these days. Cry a mighty war cry and watch all these things against you start to turn, shift and turn around will begin. Miracles will start to happen. My blessing will begin to manifest more and more in your lives. My blessing is an empowerment that causes you to rise above everything that would try to hold you down. Remember my words. The principalities in the air over you have been defeated. There is less interference now. So pray like never before. Believe like never before. I am here for you, and your lives are about to change in ways you never thought possible. These are the days you've been waiting for. So brace yourselves for what is about to take place that you could never have imagined.
Donald Trump. My son, do not doubt me and do not doubt what I will do for you. I'll protect whom you love, and I'll protect this nation from what you are being told is possible. And it could be the worst case scenarios. This will not happen. I will not allow your enemies to go that far. I know it's hard to imagine less casualties in a situation like this, but I have done this in my ward before. My son. Go to Second Chronicles 20 in my written word and read what I did for my people. The enemies fought each other, and none on my side were lost. This is possible. Get in prayer with me. Surround yourselves with people who can pray with authority, who will lead you in the right direction. Donald, you have had people surrounding you who have purposely given you bad advice. Some know they are sent there to sabotage you. I will reveal the ones who are left. I will tell you who to have near you during this time. My son, it's go time. So go, and I will be with you. I will be with this nation. You are a part of the new United States. I have called you here for this moment. I promise you, my son, I will not fail you. And I will not fail this Nation.
I love you beyond what you could have imagined. Everything stolen, everything lost. You are about to get back in multiplication my son, beyond your wildest dreams. I will restore and give back more. I will shield your family, and no one will touch them. I have my angel army surrounding you and your family in this time. So go and do what I have called you to do. And I will be with you my son. Thank you for your sacrifice. And thank you for your obedience. Thank you for not backing down and thank you for trusting me in despite what you have seen and what your enemies have tried to do to break you, I will break them and all their plans. This is that time. I will give you peace and rest like you've never known. When you sleep, I will come to you and tell you what to do. I am here and I will always be here for you my son. Sayeth the Lord of Hosts. My children, your enemies are about to become scatterbrained. Yes, that is what I said. The more you are aligning with me and my words, your enemies will scatter. They'll become more confused. These are the days of their confusion. These are the days you will see them fall in ways not known to mankind like this. My nation in the United States it's coming. A takeover, a take back and a restoration and celebration like never before. I told you there will be another inauguration. It is special and you will see why. Oh United States, the walls against you are gone. The people holding you back are themselves being held back. They can't do what they wanted to do next. My children, listen to my words. It will look darker and more confusing for a short time. Press into my word. There will be a silence when you can't hear the prophets, but you will always be able to hear me. This blackout is their fall and your victory. So do not fear this time I will bring miracles, my signs, my wonders during this time. This is a time of restoration, healing and refreshing from the effects of the enemy and the damage they have caused against you. Receive from me. Expect more from me like never before. My children. The changing of the guard is about to take place. Get ready for this change. Get ready for the transfer of wealth out of the hands of the wicked. I am giving it to you where it has belonged all along. But I will give it to the ones that I can trust with it and to use to bless the world. You are to separate yourselves from the world and how they act. So do that quickly. Things are shifting now, say the Lord.
Get used to hearing the word unusual in your news. More unusual events will continue to be more common in the next few months. What you know to be normal is gone. In life, as you know it, is about to get so good it will be like a dream. Saeth the Lord.
Jen Psaki is about to be in your news. Oh yes. Great exposures have begun. Thank the Lord.
Adam Schiff is about to be exposed big time. A great fall he will take in front of the world.
The House of Representatives is about to be in the news. A great lie is about to be exposed. The truth is being told and everyone against me will lose their seat they never should have had. I told you before, these are thieves and liars and they are all about to get a hard dose of reality. You don't prosper when you steal and cheat. They will repay what they have stolen.
Major events are about to take place in Washington DC. And it will never be the same. Saith the Lord.
President Zelensky is about to fall. Oh yes. He's about to walk away from his powerful position. He can no longer keep it because I am removing him myself. Sayeth The Lord.
Battlefield, this word will be in your news.
All eyes are about to be on Pennsylvania. A major eruption is about to take place. A liar has been caught red handed and is about to shake that state. Pennsylvania. Do not fear. I am here and your enemies will no longer hold your state hostage from the freedom that I have intended to take place in your state. A turnaround is about to take place and you don't have to wait until the midterms Sayeth The Lord.
Ezekiel, this name will be in your news.
The clock known as Big Ben will be in the headlines. I told you this will be a sign that what the royals have hidden can't stay that way.
I will say this again. The Statue of Liberty will be in your news. And not in a good way. The monuments and their symbolism is about to fall all over the place. Sayeth Lord.
Something significant is about to take place in New York. Get ready. My time for change is coming like you wouldn't expect it to change in these ways. Watch more leaders resign and watch some of them will die. This is a time for change in nations around the world. Start to celebrate. My children, you're about to see me do things for you I have never done before like this in the world. You have been all been hand picked for this great Exodus. So receive what the Lord has already done. My glory shall fill your homes like never before. Yes, changes are coming. Ones you didn't expect. Because I am the God of surprises and I'm about to surprise the world, saith the Lord, your Redeemer.
Julie commentary And as you can see, why I cried for most of this word, because it is powerful. We have been waiting for a restoration in this nation. We have been waiting for something to change and that change is coming. But until we see it fully, God is saying this to you and I right now. We do have to walk by faith and not by sight. We do have to know who we are in Christ Jesus. We need to get more in His Word so we have that faith. And I'm not crying because it's bad, believe you me, it's not a bad cry. I am crying because of what God is about to do for us and how awesome it's going to be. This is a good thing. These are tears of joy, not tears of sorrow. When you hear these prophetic words in this manner he's been giving to us every day, it's awesome knowing, well, right at the end, everything is about to turn around. Everything is about to change the way God has said it for so long. Don't give up now. He said things are going to get darker. But he said for a short time, it could be a couple of weeks, it could be a day or two, I don't know. It could be a month. But he did not put you here to abandon you. He put you here because you're special. And you've been hand picked by God Almighty to see something that he has never done ever before, not like this. So if you are about to give up on God, don't cry out to Him like never before. He promises he's not going to leave you, but he also promises that he will deliver every person out of every situation. Prophecies he gave me this morning will explain more. I'll give those to you when I get back home. Just trust in the goodness of Almighty God. He's bringing our rightful President back. He's bringing our nation back to a nation that we haven't seen like this before because we've been under such oppression. It's such a type of slavery, we didn't even know we were under. We thought this was just a normal natural life. And God is saying, this life is going to be so great for this great time that we're living in, this great Exodus, the great harvest of souls.
So it's not time to leave yet. It says, time for us to take what Jesus has paid for us in this earth and taking back our authority as children of the Most High God and taking it back from the hands of the wicked. These people are going down, no matter what it looks like, no matter what they're going to do in the next couple of weeks, no matter what happens, no matter what they say, no matter what they threaten the world with, no matter what they do remember. But God, he is bigger, he is more powerful, and he will not let them go as far as they want to go. Remember this, he will not let them go as far as they want to go. He is doing something, and it is his will that will be done. On this earth and only God's will. And I want to pray over each and every one of you, but I want you all to pray over your nation as I'm praying with you. No matter if you live in the United States or no matter what country it is. God is delivering your nation from the hands of the wicked. He's delivering us from this one world government. He's delivering us from all these one world leaders. And all their plans that they had for us in this year and what they were going to do, it will not be ushered in. God is going to stop them. His hand is bigger. His power is more than they could ever dream of, they could ever have. They could never have the power of Almighty God. Pharaoh found that out, and they are going to find it out. So, Heavenly Father, right now, in Jesus name, I just looked up every person that is watching this. Father God, how do we thank you for this powerful prophetic word? I know this word is changing people's hearts and lives as they hear them. Father, thank you for your love and thank you for your goodness. Thank you for what you are doing for us in this nation and the nations around the world. I thank You, Father God, that we come in agreement with this prophetic word. We come in agreement that you are bringing each and every one of them down. I thank you, Father God. They are coming down. They're coming down right now. We pull down their power. We pull down every person in those positions that have no right to be in our House of Representatives, that don't have a right to be in our Senate, that don't have a right to be in our White House or in that government. I thank you, Father God. They are all coming down right now in the name of Jesus. And I thank you, Father God, for the rightful government and the rightful President as they come back. We thank you for the warring angels, for protecting them. They're guarding angels, protecting them. I plead the blood of Jesus over them. For the blood of Jesus over all the military and all the decisions that they're having to make right now to take back our country to the countries around the world. I thank you. Father God. Right now in Jesus name. As all these things are shaking. Your children will not shake. But your children will be movable. That they will grow and strengthen you in the time of the Passover. Father God, this is not the Passover, but this is a symbol of a Passover, because you are going to pass us over all these things or judgments are going to go on. Our enemies are going to pass over us all. The angel of death that's going through our enemies is going to pass over us. I thank You, Father God, because we had the blood of Jesus and nothing, nothing our enemies wanted to do to us this year, it will not happen. By the blood of Jesus, we are calling down every plot, every plan, and every scheme of the enemy. You will not prosper against the children of the Most High God. You will not prosper against our rightful president and anybody who's with him. You will not prosper against our military. You will not prosper against this country. You will not prosper against the children, the Most High God, everywhere they live in, no matter what nation they live in. I thank You, Father God, that we are seeing revival, that we are going to see your glory fall like never before. I thank You, Father God, that we're taking back these positions, we're taking back our authority, we're taking back our countries, we're taking back our freedoms. And I thank you that there is this. It is growing around the world. And I thank You, Father God, that you are bringing us to a new level of authority, a new level to live with you. And I want to praise and thank you for the joy of the Lord to touch each and every one of them right now in Jesus name, the peace that passes our understanding. I thank you, and I praise You, Father God, that no up and formed against us shall prosper. And we praise you for these words. We thank you for these words, Father God, that we hold on to, that we are getting a revelation of all these words, it is rising up inside of us. And that we will roar when we speak Your words. And it's like the line of the tribe of Judah speaking through our mouths. And I thank you that all hell quiver at the sound of these words. I thank you that their plans are destroyed by the sound of these words, that their walls are crumbling down by the sound of these words. And I thank you for it right now, by the blood of Jesus, that we know who we are, that we have our God inside minded, that we know that the greater one lives on the inside of us, and we will not back down. We will not quit. We will never give up and we will never shut up, and we will never give in. We are taking back what's rightfully ours, and we thank you for that right now, Father God, we thank you for your love and we thank you for our deliverance. We thank you for delivering the nations, for delivering our countries and our freedoms and our children from the hands of the wicked. And we pray the blood of Jesus over all those children that are being released right now out of those sex trafficking rings. Father God. I know it's happening. I can feel it in my spirit. I play the blood of Jesus over there. Satan meant to destroy them by thank you for their God you're restoring their soul and you're restoring a life to them and they never thought they could live. In Jesus name, amen and amen. So I know this is on a different level today and I did warn you beforehand, it is, it's happening. What we've been waiting for is just around the corner and I know some of you have gotten really downtrodden and you've been really stressed out and frustrated and upset, thinking nothing is going on, but got to say no, you're going to see me, just hold on. I'm your Dad and I can be trusted. That's what he is saying to us right now. So, again, I'm going to remind each and every one of you, I will not be on tomorrow, okay? I am flying back home. So God bless you. You guys know how much I love you. I'm sorry, Paul, for crying today, but it's just the joy of the Lord and just the compassion I feel in my heart for each and every one of you in this country and all of you around the world. I can just feel his love for you and just know not only that, he loves you, I love you. The whole team loves you. And I'll be back on Wednesday morning. I'll be back with another powerful prophetic word and I'm also going to be on with his glory with Pastor David Scarlett at 1130. So I will see you guys on Wednesday morning. So God bless you all and just have a really wonderful and fantastic day, God bless.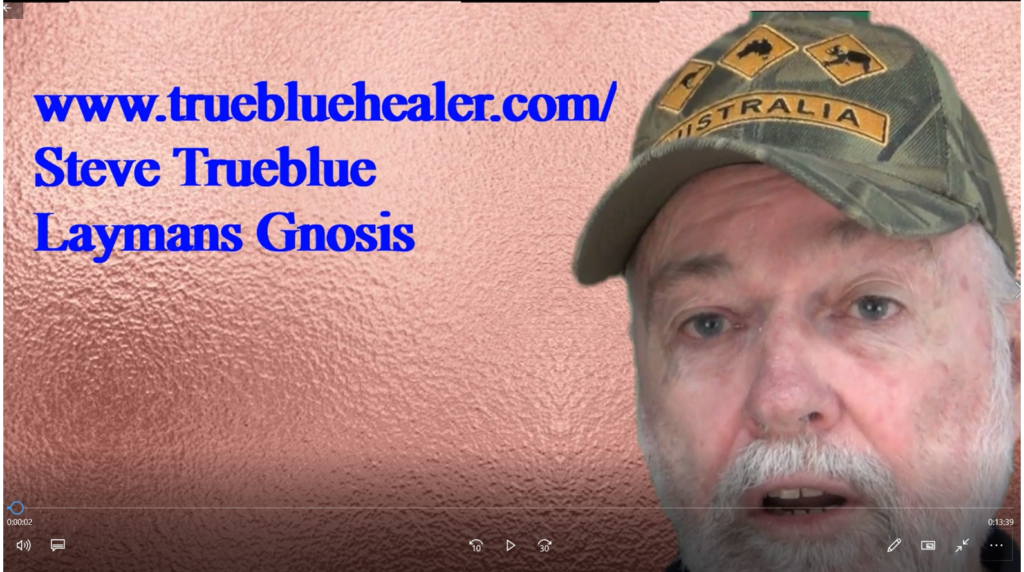 Certainly hard not to cry going thru this transcript. The old Wet keyboard trick. And its much about Donald Trump having Gnostic dreams and thus will likely receive an internal mentoring voice and that will be kept quiet to not give enemies an opening. Donald is getting some needed help about choosing allies which is so difficult in the Washington swamp full of chameleons. And the pattern of world leaders being removed and dying will give even militant atheists pause for thought.