Thrown off Youtube Julie is now broadcasting from Rumble which is out of favour with the Tech Giants. So it cant be embedded here. So its a Red link that opens in another Tab.
https://rumble.com/v13u4s9-nuclear-truth-bombs-are-coming.html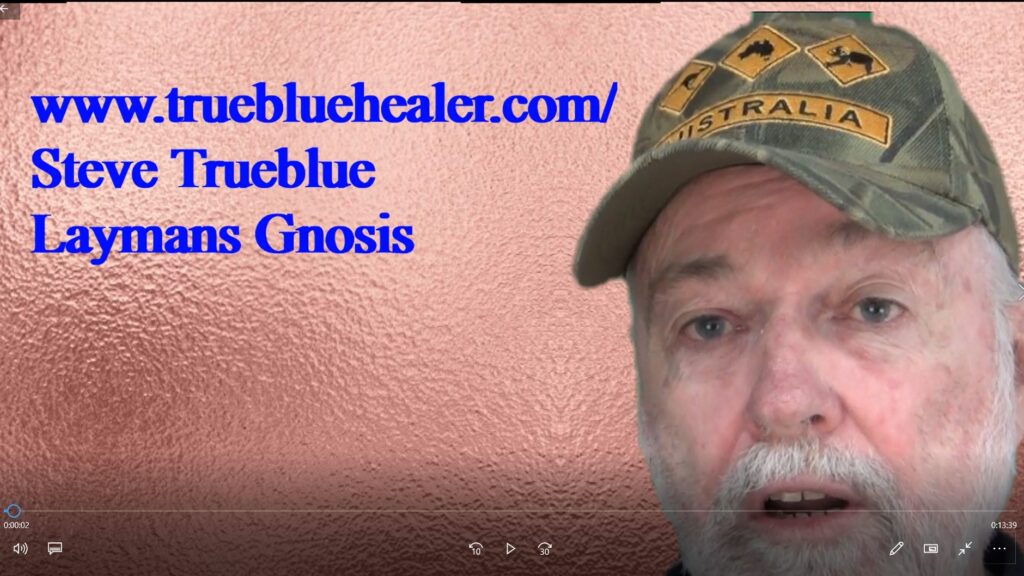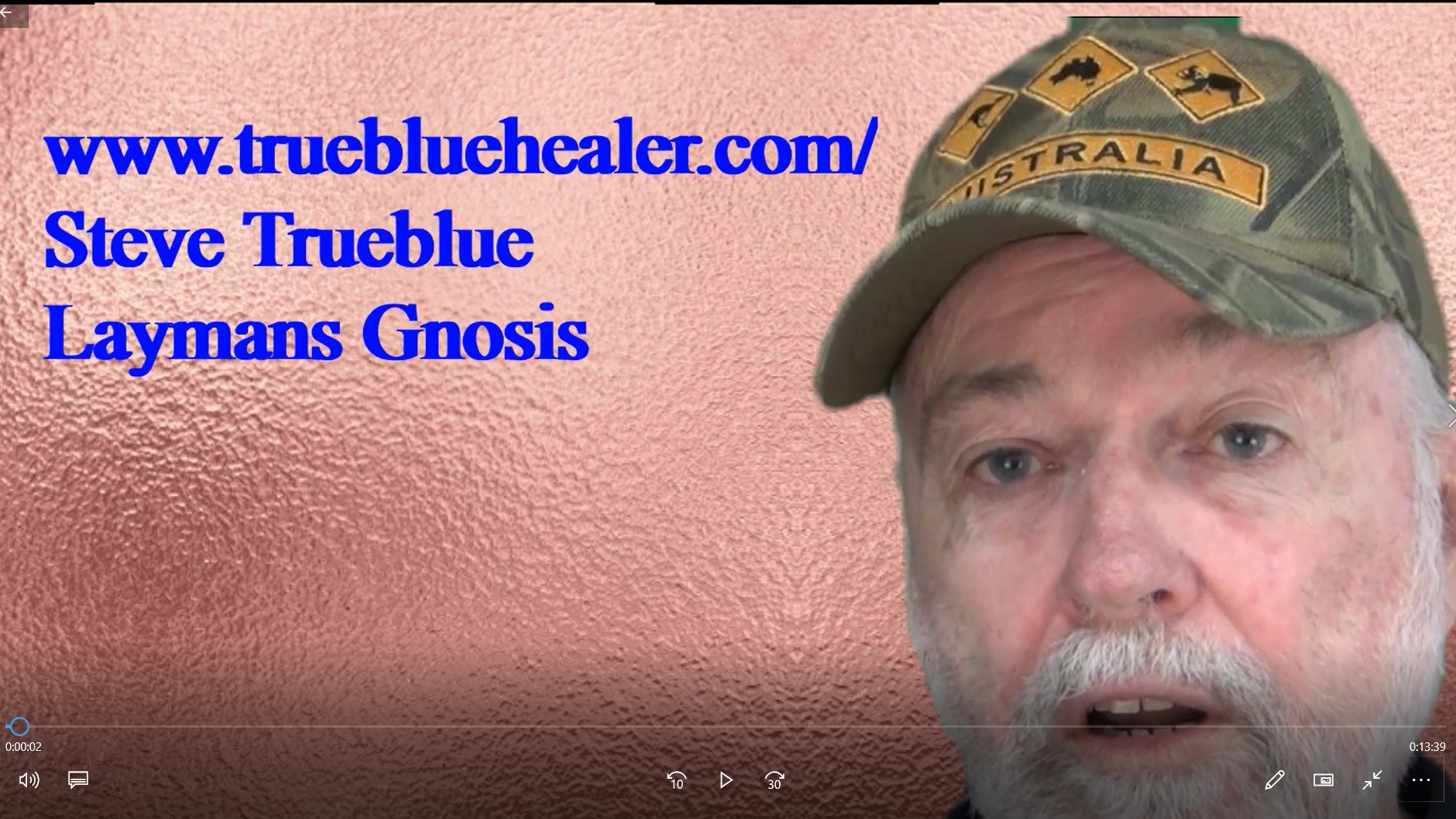 Good Morning everybody
Today is Thursday February 24th of 2021 and I just want to say God bless you I love you I hope you guys are excited about what God is doing in the earth today, and before I get to this prophecy today um called Brace for the coming Nuclear Bombs of Truth against Your Enemies
God wanted me to give you guys something, a part of a word that I heard this morning. Now I don't usually do that when God gives me a word again, these are his words and it's his timing, but there is a certain part of this word he wanted me to give out TODAY because it's regarding what's going on over in Russia and Ukraine, and God wanted to give the body of Christ, he wanted to give them hope and encouragement, and a little insight over what is going on, and what to expect, and of course he always gives us this so as not to fear.
So before I get to the one for today, I wanted to give you guys  now, what. Someone asked me. How do I hear from the Lord ? Because I guess I don't explain that from the Lord. The Lord gives me certain music to listen to, which lately has been all Robin Bullock pretty much and I have specific ones to watch on specific days.
I listen to that music, and as soon as I do, I get out my notepad and my pen and paper or whatever I have to get out.
A pen and a notepad and I start hearing, it's like a river or a flood and it just starts going and going. Now I am not a writer. I was not good in English class.
So all of a sudden I just hear this, and it just flows and I write so fast as you can see, it's not very good handwriting,
But again God I just know his voice, because instead of his word, his sheep know his voice, so I know when he's speaking, and I turn everything else off, except for he what he wants me to know, what he wants me to hear, and I just start writing what he wants, and how this all started, because a lot of people ask me, first of all, was it prophesied over that I would be in the prophet's office ? But  here's how it's all started.
I was preaching for the last 12 years and one of the things that I asked for is -God what do you want your people to hear for this very day, in this very hour, that was only for me, what was for you guys, when I was preaching to you, or I was preaching my home church. Anybody who was there before I got on youtube or anywhere else, I said okay these are your sheep, this is your ministry, these are your people, what do you want said ? It's not my will, but it's your will that is done, and that's how I started praying about what he wanted, because we could sit there and preach and just study to show ourselves approved all the time in order to preach God's word to people. I can sit there and have two or three pages of scriptures, and I may not even use one of them, as soon as I get in the pulpit all of it can change.
Why ? Because I allow him to do that because it's not my will, it's his will, and with all these prophecies —
Do I ask for prophecies? No.
I did not ask. The only thing that I want to do, and I've cared about is what do you need to hear, what does God's people need to hear for this very day, in this very hour, and as I can see now what he wants you to hear, is these prophetic words on a more continual basis. I did not ask for that, but a more continual basis, what to get your faith up in him, and so when all of these things are going crazy or all these things are starting to confuse people and I don't know what's going on, and why God is giving and putting out these words to give you hope, to give you encouragement, to give you that strong foundation. Okay all this is going on in the world today, but God said this. That's what he wants so somebody asked me that, and I want to let you guys know he is giving out these words, because these are words he wants you to hear, each day, and what I find so fascinating, when I hear the word of God, and when he speaks to me in the morning, he's speaking to me, and not only is he giving his prophetic words, but the love that he has for you, the compassion that he has for you, and he wants you to know that everything is going to be okay, and I think that's why it's so important for you to fill yourself up with the word of God. All the time turn everything else off. Just fill yourself up with a word. I wanted to give that out to somebody because somebody was asking how do you hear this ?
You don't explain. I want to let you guys know. This is what it is. I said God what do you want them to know for this very day in this very hour, and he wants you to know what is going on in the world today ?
And he's getting more detail as you can see, about what information he wants each and every one of you to know, to give you signs, when this all goes out and this all starts to blow up in the spirit, and naturally he wanted you to know that he was in control, that everything was okay and he wanted to give you joy and peace in the midst of it all, because God is absolutely good. So that is how I hear those words. Now all right so this is the word that I heard this morning and I want to give you a short part of it, as I explained earlier in the beginning of the show, this one I probably will give out on Monday of this week or next week. I mean. Because I'm about three or four days ahead of time, when I actually hear them, then to when I actually give them out, so this is what it's from this morning, so again this is regarding what's going on in Russia and what's going on in Ukraine I heard this about five o'clock central standard time just to let you guys know I hear all these prophetic words very very early in the morning between about 4 30 to 5 o'clock in the morning. OK
This starts out again this is a short part of this prophetic word –
Vladimir Putin be careful where you step
Do not cross me Saith the Lord.
You are only allowed to go so far, and not any further, now this is why. My children, things are going on between Russia and Ukraine. You will not understand because the news media is lying through their teeth. What is really going on. Ukraine now anybody if you are from Ukraine and you are watching right now, share this with people in your nation OK. This is for you Ukraine my children who are there do not fear, I will protect you.
From what is going on, I will lead you and shield you from any attack. This is not directed at you. This is directed at people who have infiltrated you, and your land and are being exposed , and will not cause any more damage.
So God is saying people have infiltrated your land and this is specifically against them now he goes on—- you are asking Lord I don't understand
I the Lord I'm telling you, Ukraine, it will be okay with you, no matter what it seems like I have the final say in this matter
oh United States you are being lied to by this fraudulent government. They paid for this, and they set Russia up, to be forced to move their hand.
Yes, your nation, OBAMA is at the wheel, and they want and he's thirsty for war they want this direction, so the news is paying attention to that again. This is a distraction all right. God is saying everyone in Ukraine are his children, everything is gonna be okay.
Something was forced into doing this, but it was not um directed at you, it was directed at something that's in your land now. I will go on again, further on with that prophetic word on Monday, but he said in that part that Russia's hand was forced, and I know it sounds like what is going on, I don't get it, but God is saying they pushed him to do this.
Something is going on that we don't understand, but this will soon be revealed. But God almighty wanted people in Ukraine to know you are protected everything is gonna be okay.
It is not as it is being told by the news. They're lying through their teeth, so again everybody that is on here, I want you guys to pass this along to anybody in Ukraine. Also want people to start praying over people in Ukraine, and we're going to pray for you, before I end this broadcast okay ? We want to pray put the blood of Jesus over your nation, over your homes that whatever this was that was forced, it will not affect you who are there, and the truth of all of this will be exposed, and remember that God always has the final say, so you don't have to worry and this was meant for a distraction in this time. This was meant while all these exposures are taking place. The people on the other side want you to pay attention to war, and they want to bring fear, they want to bring confusion, because this was told this wasn't going to happen, and all of a sudden things are happening, what is going on again ?
This is a distraction our adversary does- three d's he deceives you, while he's distracting you, and then on the other side of deceiving and distracting, he's destroying so we cannot focus on what they are saying about what is going on with Russia and Ukraine.
You cannot focus on what is being told to you he said, they're lying through their teeth so just hold on and the truth will prevail.
They were provoked into doing something, but God has the final say, and he will. So magnify God and not magnify what they are saying, and do not believe what they are doing, it will not prosper against God's people, and if you have to remind yourself in the book of Exodus, you sit there and say Lord because he's no respecter of persons and that is in his written word, Lord you protected the people in the land of Goshen with all those places hit, I thank you that you are protecting me and my nation, and my home and my family, in the name of Jesus plead that blood of Jesus you may not be able to see that blood, but you people who are in Ukraine listen. Plead the blood of your house doors and you do it get God's wisdom on exactly what he wants to do or where he wants to go and he will lead and guide you in those directions. God said everything's gonna be okay and he's on your side and do not fear truth is being told and it will continue to come out but stand your ground and anybody again we're gonna pray for Ukraine but I also want everybody to know that God is working in your life, and in your nation and so do not get uh, distracted with all these things that they want you to get distracted with.
Magnify God. Focus on God that is what he has for us, and saying to us today he's giving us specific extra instructions focus on him, not focus on what they're trying to do, they're trying to distract you and again he will protect you. All right God is undefeated I don't want to tell you guys that again. God is undefeated he will never lose, and so if you stand and you believe in God, in the midst of anything that's going on, he will give you peace he will give you rest. He will give you joy, which is your strength.
In the midst of it all remember God kept saying Brace for Impact, and he kept saying brace for this, he warned us to get right before him, he warned us to get our houses in order, and what that means is we have to start living for him, making him number one, repenting and getting rid of all the things that we used to do in the lifestyles, that we used to have and focus on God Almighty and when we focus on God almighty he is our refuge, he is our fortress he is our strong tower, he is our peace, he is our comforter, he is everything in this time, he's warned not only for you know anything that's going on between Russia and Ukraine. He's also warned here in the United States he's warned us in the surrounding nations that we have to be prepared because they want to distract  because they don't want you to focus on what is really going on in your nation as well.
Things are coming out and that is the name of this prophecy I'm going to get to right now –
Brace for the coming Nuclear Bombs of Truth against your Enemies.
Now not only with these prophetic words that I hear,
that he gives me, he also gives me the title.
These are not my titles these are not my words and I will not take credit for any of it. These are God's words and they're his titles, and the reason why he has a name certain ways, there's a lot of times I hear a word and for two or three days I won't know what to name it, until I pray and seek him and he gives me the answer.
Now this one he gave me this morning the title of it, but I heard this prophetic word on Feb 21st of 2022
but I heard the title of it this morning
Brace for coming Nuclear Bombs of Truth Against Your Enemies.
For I the Lord this day have spoken continually through my prophets and have declared this is my time.
This is my show and it has begun. Things are about to get into an explosive place never seen like this before.
The truth is coming from so many places, and it will startle them and bring so much fear to your enemies. They won't know what to do, which fire to put out first, since it's all around them.
Nightmares one after another, things they thought would stay hidden forever, someone leaked it !
They don't know how this could have happened.
They were so careful they are so powerful that things like this don't happen to them unless they want certain people to fall. How does someone sneak into their camps and inner circles undetected ?
I will shatter their confidence and they'll be brought to their knees with these explosions.
Some will turn themselves in, thinking this will lessen their sentences or keep them alive.
Some will dig their feet in more against me in this hour they will harden their hearts fully in defiance.
You know who they are. I have mentioned their names more than once.
Your government officials.
It's now the time for them to start falling, stepping down and they'll be exposed like never before. Some will be struck down by the Angel of Death suddenly.
Yes suddenlies. I am turning for your suddenlies. I am turning your mourning into joy unspeakable.
So brace for the coming nuclear bombs of truth against your enemies.
They will start to come one after another with no break in between, so they won't have any time to gain their composure.
Nancy Pelosi
I speak of your name again.
The time has come to fully expose you to the world, who you are, what you stand for, what you have stolen financially, the elections the freedoms and the rightful President.
Yes you are being exposed to the entire world, and your gavel will be ripped from your hands in this hour, finances blasted out of your hands that you stole from the American people, through your bills that you padded your own pockets with, along with the elites padding your pockets for doing their work, insider trading, manipulating markets for your financial gain, you and your whole family, including your NEPHEW Gavin Newsom ( Gov California)
You will all pay a high price for treasonous acts against this nation and the world.
AG Bill Barr the truth will soon be revealed about You. Clearing up the American people.
Why you did certain things not to stand for their freedoms.
Yes, vindicated is your name and what you needed to be done in that time.
All of this had to take place, clearing your name and showing the covert assignment that needed to happen to save them.
Lindsey Graham
I am shaking you to your core to choose what side you are really on.
Choose now and choose wisely, you have information that is needed in this hour. So stop holding on to it.
Do the right thing Lindsay. I will protect you I will shield the truth for the ones you are afraid of.
Do it now, your time is running out to choose. Truth and Freedom for the American people, or possibly your life and your career.
What is more important to be enslaved to them, with your threats against you, or to do what you are called to do in this hour ? Move forward before it's too late and judgment comes and it will hit your door as well.
Focus Lindsay on the truth not the threats in this day.
Chuck Schumer you too are being exposed in this hour
You'll be shown as a serpent, a liar, and your power will be ripped from you. That seat does not belong to you.
Chuck you know it, and you stole your own election, and you helped steal so many others. You are finished and the Angel of Death will come and visit you soon.
You have become cold-hearted and turned your back on me, and I have turned my back on you, for a judgment will hit your home.Treason Traitor and a Murderer will be written on you for all eternity.
No holds barred. Yes this is that time.
Nothing to be held back. They will use all their power against you, and I'll use mine against them, darkness gross darkness is hitting them right now, with total destruction of your capital, might happen.?
No. It's happening by my hand. All of you will soon see why you can't pray for this not to happen.
Know my children this must take place they have military. They're thinking they can stop its attack from taking place, but this is imminent.
For my children in the military who are there who are made to go, I will shield you protect you from what is coming to that place. It will look like a complete war zone, and it is they who started it all and were all at war against you, when they stole your elections for so many years, my children.
Yes truth like JFK will be revealed- it was an inside job.
Yes they wanted a YES man, and he wasn't one of them.
Everyone sits except Ronald Reagan, who blew up their stealing of his election. They couldn't. He won by too many. They slowed, and he slowed their plans down,
so they patiently waited and tried to even do an assassination attempt (shot 5 times) but that didn't work either, they needed to figure out another way to speed things up after he left office, since they always had their pick on each side of the aisle, well, until another Ronald Reagan came to the surface again, and his name is Donald Trump. Their worst nightmare came to pass.
You saw they lost control in front of the world. Yes elections haven't been free. They have been hijacked in this nation for years to control you and enslave you.
They stole from you anything they could, destroying you and your freedoms, along with your nation, they needed to bring it to its knees to control the world you might say. God these are conspiracy theories right ? No they're not and who says they are? – them !
My children I haven't begun to show you all the evil they have done against you. Soon it all will be shown.
But brace for what is coming. It'll be hard to hear these truths
Bill Clinton the Angel of Death is about to visit you your days are coming to their final end. Hillary will take a bigger fall for you, but your fates are still the same.
You're in for all eternity and you'll both be in the same place with no reprieve.
But this was not my choice, this was your choice that YOU made and hell will be your home. I didn't want this for you. I tried to stop you from going there and you refused my love and refused to repent for money and power so now you will reap what you have sown.
My children, more will come to the surface about this week, and when you celebrate President's day watch for more extreme weather, it's coming Yes some will say it's like plagues in our day, this weather is another sign of your Exodus, so do not fear it. Stand against it my children you have my authority so use it This time you live in it shall be Great YES. Great is your reward for standing my children I am the God and your God and I am vindicating every person and everything stolen from you, vengeance in this hour, like never before, hold on I have warned you of this time so confusion doesn't control you. I am in control and I am undefeated so look to me, my joy in this hour, like never before your great celebration is drawing near so receive it the wealth and everything that we could have will come into your hands because it has your names on it so don't limit me and don't limit what I can do for you Saith the Lord of Hosts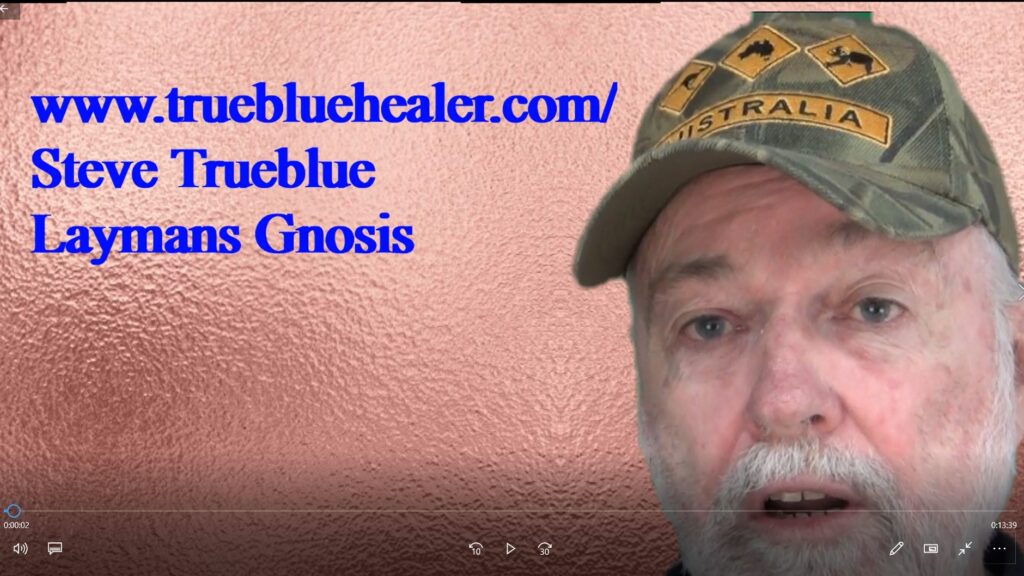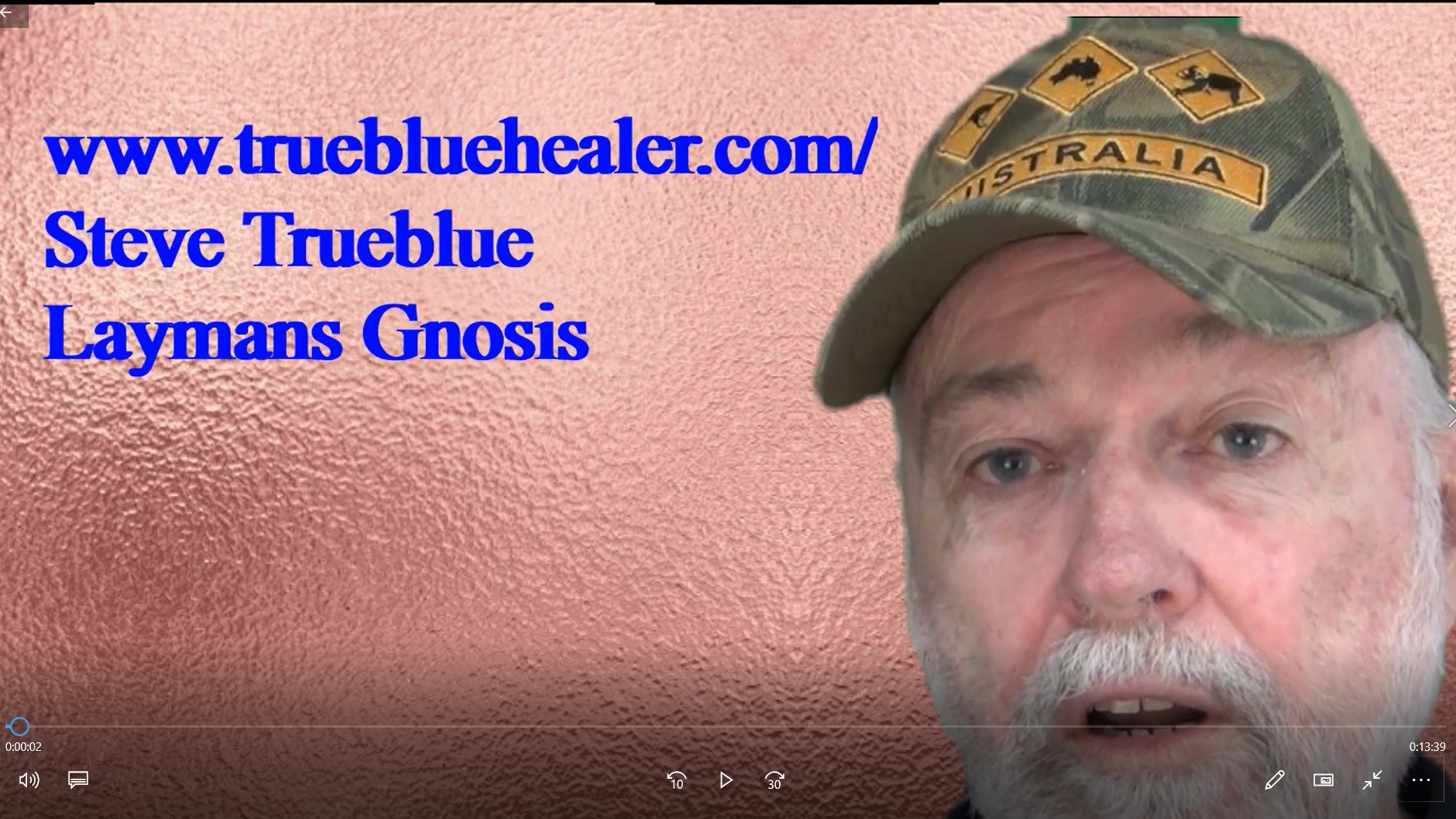 Julie provided a useful description of how she receives these messages. Which leads to the question from many Why don't I get these messages and Am I doing something wrong? YES and NO. Awakened people are given jobs to do which can include becoming a prophet on social media, or something else. Julie complains its an awkward difficult stressfull experience for her. Possibly connected to her poor language skills. But if you want a high resolution connection to Mr G try Laymans Gnosis for everybody explained below. Only Mr G can make this possible. Is he allowed to change the rules ? Or do Theocrats rule God ? Christians are asked to consult with spirit on this matter before they start calling this 20 minute natural process Satanic. If you dont know spirit, ask someone who does, to find out for you.