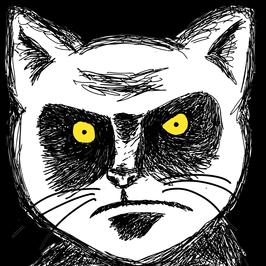 Regarding Deepak Chopra
Adam
Aug 4, 2020, 7:59 AM (2 days ago)
to me
Recently I would find myself Watching the video by Deepak Chopra where he defined what cosmic consciousness means ( Cosmic Consciousness only means 24 hrs permanent trance state. Due to many years of daily meditation of 20 mins , the meditational state leaks out into ones daily activities and it ultimately becomes a permanent change to the nervous system. Its a misleading word. And TM people have their own lexicon which misleads others) I have not even watched the whole video but somehow I was able to understand perfectly well the definition of cosmic consciousness now during k rise so just like you said k rise does indeed emphasise that your existence is entirely dependent on the whim of God source has revealed himself to me multiple times even when I first came across truebluehealer source, would make me spell words wrongly multiple times and there would be a loving message written for me on the screen for me to read —so yes just like you said our existence is entirely dependent on the whim of God, when astral boo baby said we are ascending in 5d and that everything is mind and consciousness he really has taken a mountain worth of weight off my shoulders he really is a saint.
There's no doubt about that both you and him so yes just by sheer thought and intent we are able to have a positive impact on others we are able to ease their suffering and their pain, so it seems that when we need to gain sustenance and lifeforce we can do so by sheer thought and intent just by touching trees or by touching the grass so yes when astral boo baby said we are able to ease storms by using thought and intent and by way of our electromagnetics he was 100% correct that's exactly the piece of information that I was looking for my entire life so yes when astral boo baby said there are those of us who have come to this world to act as anchors to balance the world and to act as catalysts in making the world a better place astral boo baby called these beings "Christ anchors" believe me Steve I identify with this 100% something clicked inside me the moment he said this and I would think of me as a child and the immense heartache that I would be experiencing seeing all the horrible things on TV and in history lessons at school I would also remember my best friend from school which I still know to this day and how it would be like I am looking straight into a mirror that yes he would see me for who I am and I would always wonder to myself that yes it's a bit too good to be true that I have come across him and that we have both got along perfectly I still know him even to this day.
He lives very close to my house he too seems to be a born gnostic as well just by looking at the way he comes across his attunement is very very high and from what I can gather he too is a born gnostic he would be totally fine with me sleeping over at his house coming over to his house at any time he would be ok with that he would be exceptionally tolerant to people the way he interacts with people and one day I said to him I believe that if you do bad things then bad things will happen to you and he agreed with me one hundred percent the way he would look at me he would be able to understand me in a way that other people that I have come across would not you see for instance he would be able to stay on the same page as me he would see me as his extended family and he was a Hindu he would believe in reincarnation and how we can reincarnate on other worlds other galaxies etc etc just like I believe in this also and he would believe in a sixth sense and how your sixth sense would act as your internal GPS when you reincarnate into a world he would agree that his sixth sense would tell him exactly the kind of person that Adam is he would also agree that destiny is a real thing and when I showed him the video where astral boo baby talked about how what we would call life is like a movie and the idea that it's a real thing that's happening is just an illusion, the idea that it's moving is just an illusion and that's why me and him would get along it really does get you thinking that yes indeed destiny is a real thing and that our electromagnetic accumulation is not something that we can escape.
so just like you said Steve k rise really does open your eyes to these things and emphasise that your existence is wholly dependant on the whim of God i really am ever so grateful for this. My entire life I have been experiencing so much despair and so much heartache looking at the world around me it would be incredibly shocking for me seeing how people believe that my health and wellbeing and the health and wellbeing of other people is none of their concern but for me I would be very young so I wouldn't understand that my mind is not very well developed
And that yes source would tell me that the way i look at the world and the way other people look at the world is not the same the expectations that I have are not correct and that I am not in control of my mind I could sense that thoughts are being put into my head and when I came across truebluehealer and you giving me my divine spark activation everything changed for me both you and astral boo baby I am eternally grateful I can never thank you both enough so yes there are a lot of interactions that I have had with people that i am very very proud of because I would naturally be attracted to people that have the same electromagnetic accumulation as me and when I see them I would experience a surge of joy having them in my presence and I have had interactions that I regret just like astral boo baby said letting the wrong people into our lives etc we are all guilty of it something clicked inside me I kept watching that specific video over and over again and when I would read online about soul loss and how when we are children we are very well aware of the fluid nature of reality but when we grow up we become frozen in consciousness and when astral boo baby said we are externalising our power we are giving it away I did not understand this at first but now during k rise I do understand just like I said Steve to me you are a saint I can never thank you enough, I would look at the people around me the sleepwalkers people who are decades older than me but when I look at them it's almost like they are just a sibling of mine that's just 1 year older than me I am told that they are an adult and that they are so much more well developed than me but my sixth sense would tell me this is not true at all and that I as a born gnostic have much to offer them just by being in my presence it is very obvious that they are enjoying being in my presence and that they have been brought to me just like you said people will be brought to you or you will be brought to others but once again because of my shyness a lot of the time I would not have an interaction with these people
And when I do have an interaction I do not interact with them all that much not for as long as I would have liked once again because of my shyness. So yes having my best friend from high school that really did help me a great deal in lifting all the weight off my chest and getting rid of my heartache I also had that effect on him he could sense that I am having a very positive effect on him he would balance me and anchor me just by having him in my presence and I would be ever so grateful and when I would not spend time with him I would feel a great deal of grief and heartache because he is not there to anchor me he is not in my presence his auric field is not making contact with me you see so yes lay gnosis really does open the eyes of the individual and get them to understand these things that yes it seems that its no coincidence that me and him are here together living life together and that he has always had a very very positive impact on me he has always been like a father figure for me even though we are very much the same it always occured to me that he is like a father figure for me he has always helped ease my spiritual suffering just by being in my presence he has done so much more than that when I would go round his house I would feel so thoroughly anchored and completely balanced spiritually when I would come across people whose electromagnetic accumulation is different to mine I would feel very horrible inside I would feel so bad my sixth sense would in the nicest way possible scold me and tell me no Adam that's not what you should do don't do that again these are not the right people to be around just like that born gnostic fellow from the Punjab that said when he disobeyed the voice he would get himself into trouble. So once again Steve the way things fall into place it's a bit too perfect so just like you said it seems that we simply don't have that much free will.

"we simply don't have that much free will" As time goes by with everything we do anticipated, signalled and known in advance one slowly arrives at the conclusion we are living a pre-organised life with way points, targets, destinations and lessons, that we agreed to, before we are born. Our memory of that agreement is blanked. So everything seems initially like new and random thus we mistakenly think that we have free will. Its another grand illusion. Many people say that, about how they found TBH. Looking back they feel they were nudged rather like the ball in a pinball machine.
And on changing the weather here's something you can do. Learn Cloudbusting at www.Neilslade.com/ YES you can learn to evaporate entirely, small clouds. There you will also learn how to click your Amygdala.
That can be exciting. It led me to remote viewing around corners. And being able to heat someones forehead so they vigorously rub it in surprised discomfort. Another underlining that all things are connected.
And your Natural Gnostic Friend does he know about TBH ? Does he get physical signals? He can get them for free at TBH. It might be an interesting comparison with your experience. Would he be messaged in Hindu metaphors ? Lord Krishna for example. The divine spark. On the right. Your friend might be Arjuna riding with Krishna in the Chariot. Blue is the colour of God you know. So that's an oil paint depiction of the divine spark in Arjuna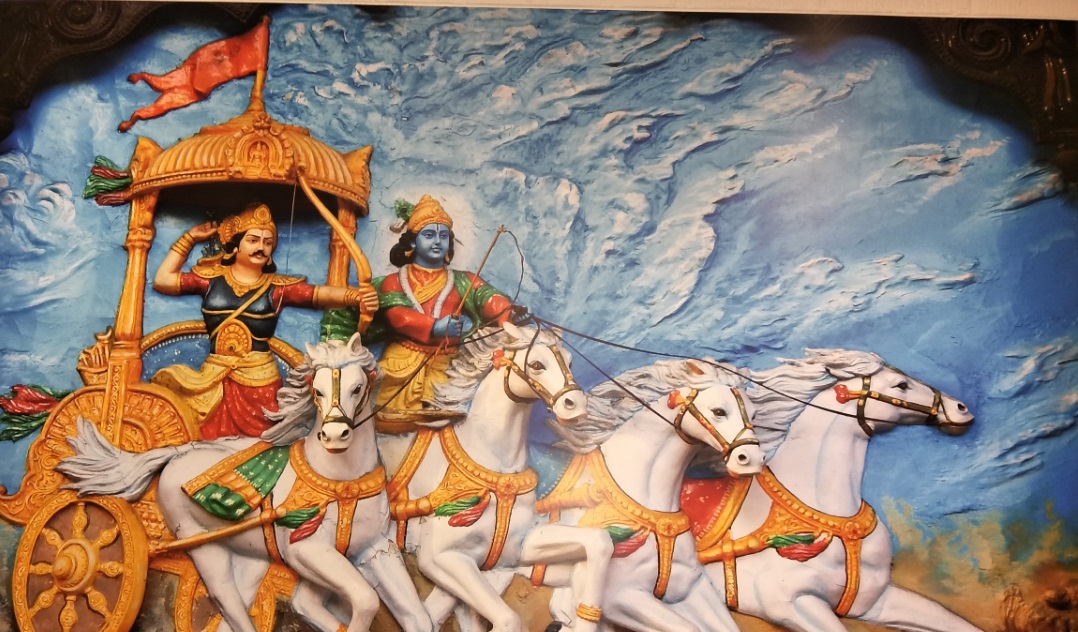 Laymans Gnosis Regardless of Faith or lack of

Vivid messaging nightdreams within 7 days
Immediate physical evidence that something has changed
Messaging day dreams (visions?) physically verified
Signalling music to slowly morph into an internal mentoring voice just like Socrates and Plato described
Expect keywords names and even websites to be typed into your mindseye with info vital to YOUR personal life.
Holy book readers will find their misunderstandings corrected by the internal mentoring voice
Do the 20 mins BEGINNERS TOUR
All questions answered And its FREEEE
See you back at the website http://www.truebluehealer.com
stevebtlr866@gmail.com